Hye,
Salam Alaik and Happy Saturday people:)
Macam biasalah, weekend is family time! So, CR grab this chance to cook to my beloved family. Menu pilihan hari ni adalah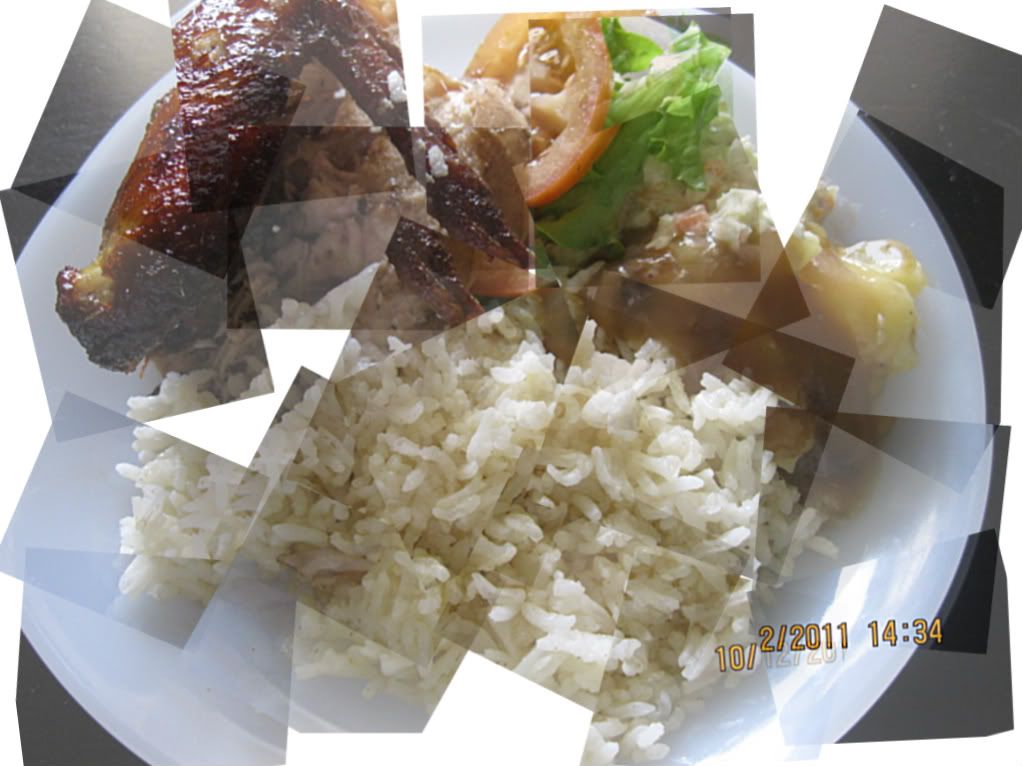 Ayam Panggang ala Kenny Rogers served with butter rice
Coleslaw
Mashed Potatoes and Mushroom Gravy
Fresh Salad
Haaa...mengiurkan tak membacanye:) hehehhe
The Ingredients:
1 whole chicken
2 bawang besar
9 ulas bawang putih
3/4 inch ginger
mixture of sos tiram + kicap + serbuk lada hitam [CR campur je serbuk halus dan kasar]
1 kiub ayam KNORR
2 table spoon granulated sugar
2 table spoon mixture of dry basil leaves and oregano
2 table spoon honey
1 1/2 tea spoon salt
small cut of lemon grass
water
margerine
Preparation:
Clean the chicken and put it aside
blend all ingredient with water [secukupnya, jgn cair sangat]
sapukan pada keseluruhan ayam tadi, termasuk di bahagian dalamnya
marinate it for 2 hours
panaskan oven ke 150 -200 degree celcius selama 5-10 min
put the chicken to the rottisserie. [CR cari dekat how to...first timer, tu yang semua x reti tu..:)]
then roast it for 11/2 hours.
Yeay!!! MrHubbyBuchuk cakap sedap:) ....
Ayam Panggang yang freshly roast from the oven:)